SubConsciousMind – Intermezzo Extended
Intermezzo Extended is the latest full-length release from SubConsciousMind, a self-made Swiss artist with an
original approach to composing next-level psychedelic dance music. While it masterfully captures the essence of the classic Goa trance sound, this album transcends mere nostalgia by shaping the spirit of the past into something new and completely unique.
The seven songs that form Intermezzo Extended are primed to launch the listener on an epic journey into visionary dimensions of sound seething and shimmering with complex melodies, irresistible rhythms, and raw emotional depths. With powerful storytelling and an uncommon degree of musicality SubConsciousMind has forged a modern-day gem straight from the heart. Turn up the volume and prepare yourself for an authentic experience of boundless creativity!
There are 7 songs on "intermezzo extended". Here some infos about them 🙂
Unpredictalizer – 145 BPM – 8:40 (cue in -8:20 / cue out -0:42) – Gm (Phrygian)
If you don't predict it, it will predict you…
Essenz – 142 BPM – 9:40 (cue in -8:20 / cue out -1:04) – Am (melodic)
Old school or new school this is the… who cares?
Hector The Dark – 145 BPM – 10:44  (cue in -10:08 / cue out -1:18) – Em (Phrygian)
Hector is frightening outside, cheerful and freaky inside
MyMusic – 145 BPM – 9:43 (cue in -8:30 / cue out -0:55) – Am (melodic)
I am what I am, we are what we are! Who cares what the others think?
(Out-In)Side – 145 BPM – 9:30 (cue in -9:10 / cue out -0:43) – Am (melodic)
What is behind anger? What is tolerance?
Past be Past – 143 BPM – 11:44 (cue in -11:18 / cue out -0:30) – Am (Phrygian into melodic)
Only if I let go of the past I can embrace what is. I trust in life,all will be good.
iRemberem oGa – 145 BPM – 10:04 (cue in -9:37 / cueout -1:40) – Gm (Phrygian)
What has PsyTrance been, What could it be?
All songs written & produced by Raphael H. @ SCM Soundlabs (2008-2009)
Mastered by Brian Lucey www.magicgardenmastering.com
Cover Fractalartwork source material by Roger Johnston
Coverdesign, fractal combination and coloring by Raphael H.
Released July 2009
This album has been released by Ektoplazm the free music weblabel. I hope you enjoy it 🙂 !
I highly appreciate your support. Like, share, spread the word, book me for a live act, recommend me to be booked or just send me some feedback or leave a comment bellow.
Subscribe to the newsletter bellow if you want to stay informed about SubConsciousMind. It really makes it a lot easier for me to let you all know about new releases.
"Intermezzo Extended" is called that way because it extends the former minialbum "intermezzo" with three more songs. "Intermezzo" marks an intermezzo between my first album Gfuehlsweid and my second album Symphonies of Life.
This happened because once intermezzo was finished I worked on three more songs which I felt wouldn't fit on Symphonies of Life since they didn't fit the concept. Thus, I decided to add them to the intermezzo minialbum in order to extend it to a full length release.
Intermezzo Extended therefore has become my third full length release, but I don't consider it an album because it has not been born out of a conceptional idea, but is rather a compilation of sonic, rhythmic, melodic and stylistic experiments. Those experiment  were neccessary for me to be able to create symphonies of life without repeating what I did on Gfuehlsweid.
Even though it is "just" a compilation of experiments, there is a common denominator in all the songs: Liberation.
Stylistically it has been called Neo-Goa, Full-On, PsyTrance, Psychedelic Trance, just Goa Trance, boring trance, interesting trance 😉 Whoever you talked to will have another opinion. In my opinion all of my music is pure melodic Psychedelic Trance in the original sense of the words.
Intermezzo Extended is the first SubConsciousMind album that has been created with computer based software. Before that I worked with hardware equipment only.
Of course the use of a sequenzer/multitrack software like Cubase 4 enabled me to go far more into detail when it comes to arrangement and production.
Dominating equipment and software (not everything listed):
Computer: MacPro, 8-core, 2.6GHz
Sequenzer: Cubase 4, mainly on windows XP, then changed to Mac OSX
For sounds: Virus TI, Roland TB-303, Atmosphere, Iblit, Predator
For Bass: Trilogy
For Drums: Battery, MicroTonic, StylusRMX
Equing: Cubase 4 channel EQ, UAD Neve EQs
Compression: URS 1975 compressor, UAD LA2A
Reverb: UAD Dreamverb, UAD Plate
Filter: Cubase Tonic, UAD Moogfilter, Antares Filter
Delay: Cubase PingPong Delay, Kjaerhus Classic Delay, Waves Multitap
Distortion: Camel Crusher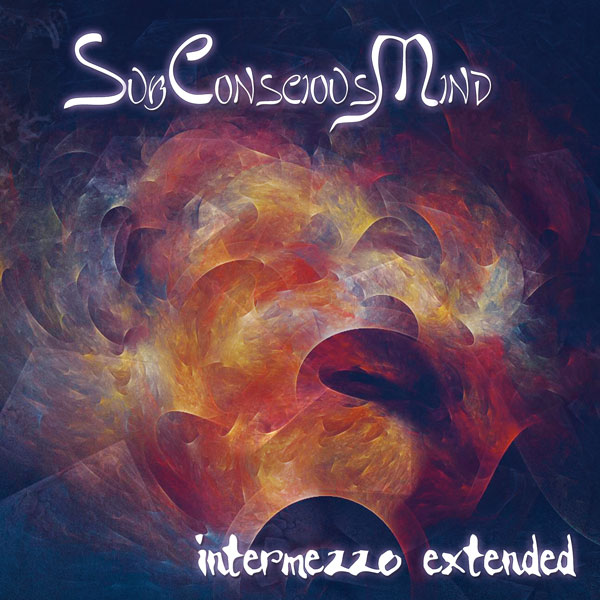 [fusion_widget_area name="avada-custom-sidebar-socialshare" title_size="" title_color="" background_color="" padding_top="" padding_right="" padding_bottom="" padding_left="" hide_on_mobile="small-visibility,medium-visibility,large-visibility" class="" id="" /]